One Panel.

ClareOne is the professionally installed touchscreen controller that
combines robust, full-featured, and do-it-yourself-friendly home
automation with professionally monitored security for exceptional
convenience and peace of mind.
One exceptional smart security and smart home experience.

ClareOne connects and simplifies all aspects of the smart home, from
security and smart locks to smart lighting, motorized shades, climate
control, video cameras, and more.
Wireless audio? Of course! ClareOne controls Sonos® and
Denon® HEOS® systems with ease.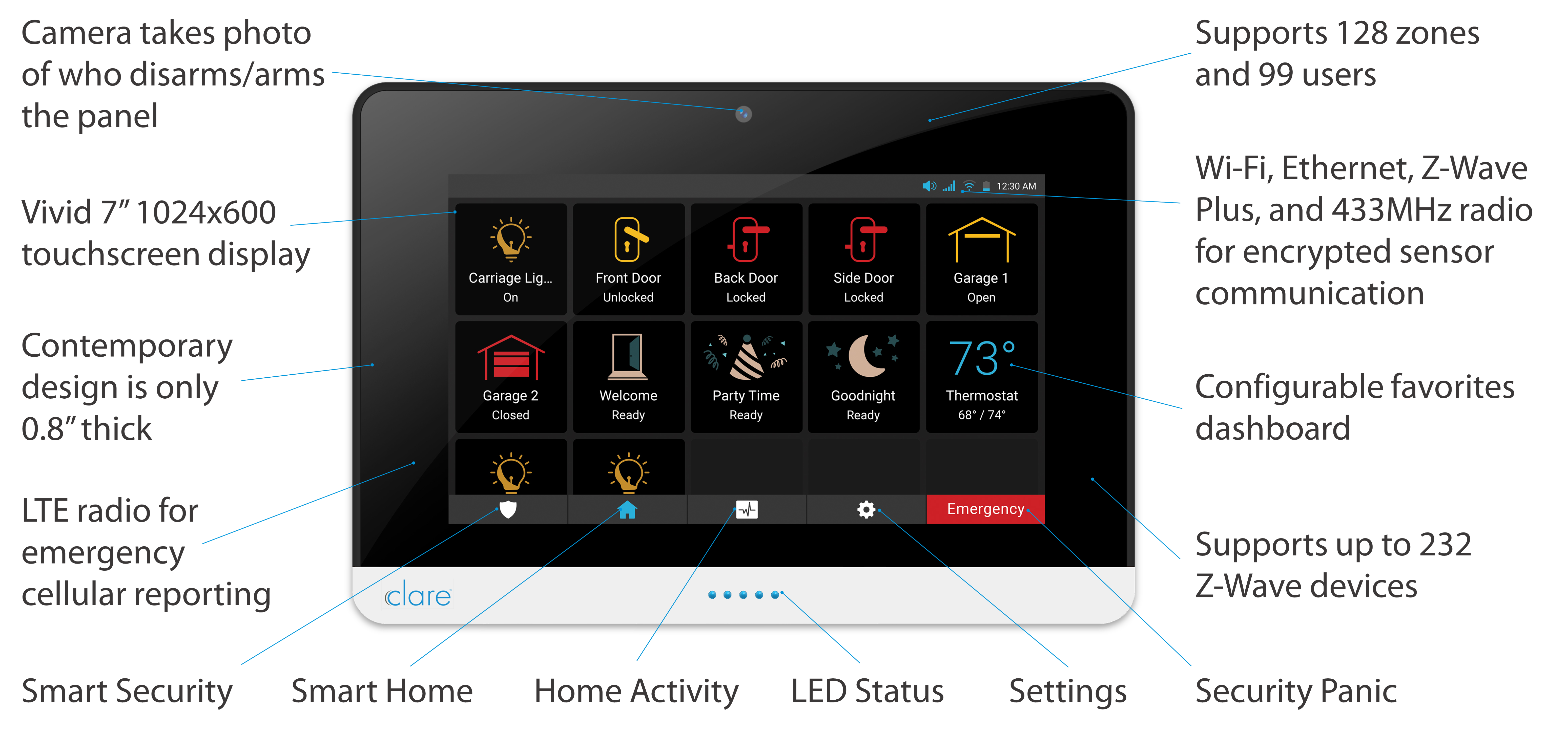 DIY-friendly smart control.

ClareOne controls all the home's smart devices, working with hundreds of products that self-discover and auto-install as soon as they are connected to the network.
This adds plug-and-play convenience for the homeowner and reduces truck-rolls for the security integrator.
Full control of the smart home.
Hundreds of custom software drivers connect what's important.