Unless you've been living under a rock for the past few years, you've seen the overwhelming response to and growing demand for smart wearable devices. According to this article by Forbes, an impressive 245 million wearable devices are expected to ship in 2019.
Couple that with the expectation that the global smart homes market will be valued at $58.68 billion by 2020, and I think it's a safe to conclude that there will be new expectations for how and where we'll all interact with our homes.
Smart Home on a Smart Watch.
Today, we are incredibly excited to announce the full blending of smarts between the Control4 home and the Apple Watch. Status and control of your home just got more personal.
The team at Control4 were thoughtful in their development of this app, taking the time to deliver a rich experience with the functionality that you would desire. The goal was to provide the the most common interactions—the ones you want to get at the fastest—available right from your wrist. Not only does this up the ante for more control, it takes convenience to a whole new level.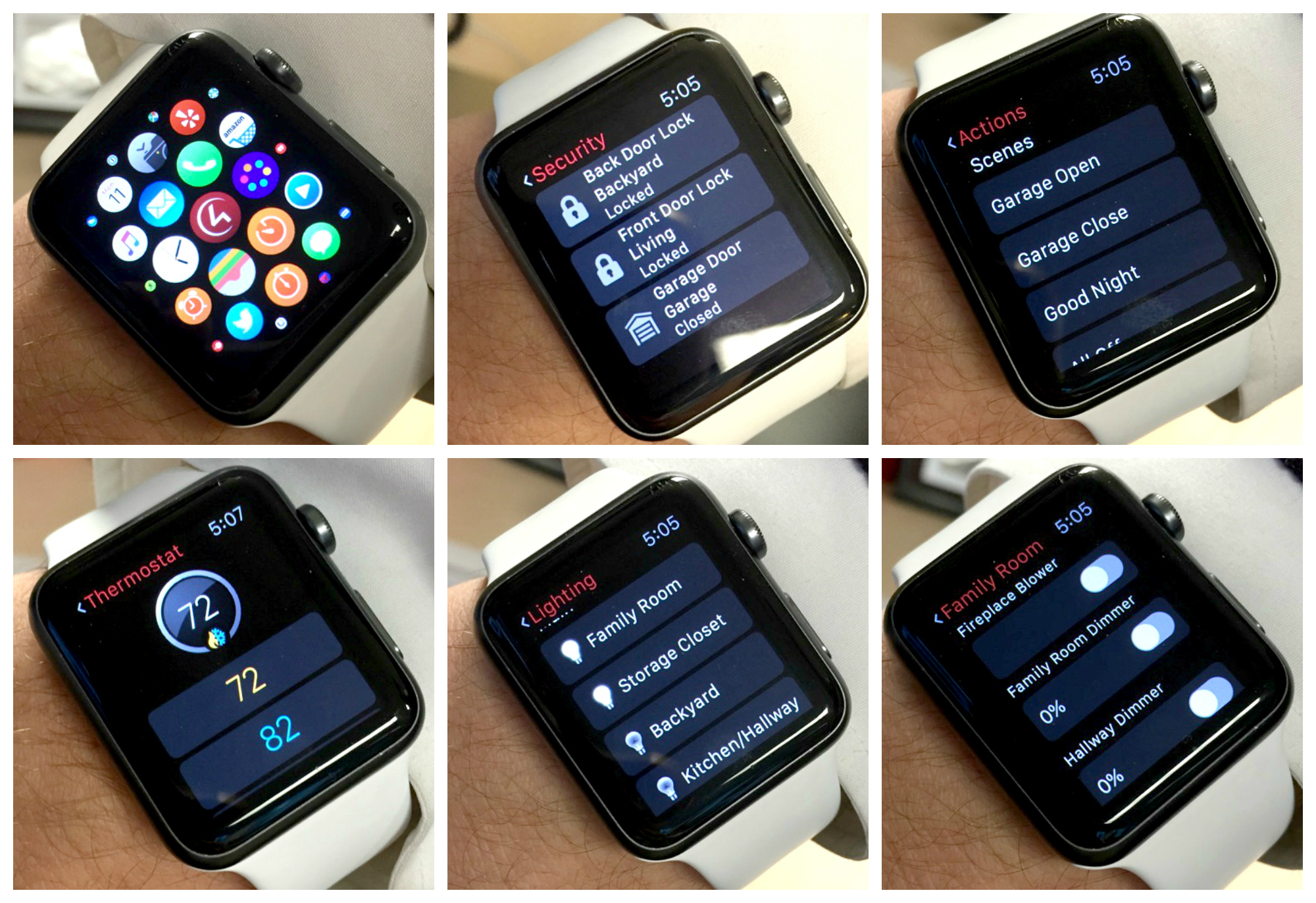 Some of these key features include:
Actions: Single-button control of your most popular and used shortcuts and scenes to set a mood or make a quick change.
Media: See what audio or video that is playing in each room in your house and change volume, add additional rooms, or turn things off.
Thermostats: See all thermostats in your home, adjust the temperature, and apply presets.
Lighting: Control individual lights in any room of your house or activate lighting scenes that control many lights at the same time.
Security: Check status of locks, unlock or lock doors, and open or close garage doors.
Local or Remote: Control your home from the comfort of your couch, or use your watch when you're away at work or traveling.
If you are one of the customers that requested support for Control4 on the Apple Watch, we are happy to be able to deliver this fun and new experience to interact with your Control4 smart home.
Note: The Control4 App for Apple Watch is included with the Control4 App for iPhone. It requires an update to Control4 OS 2.8.1 on your system controller and a 4Sight subscription.
To learn more about controlling your home from your wrist, contact Theatron Home Theater and Smart Homes Today.