Bigger than you think, for good reason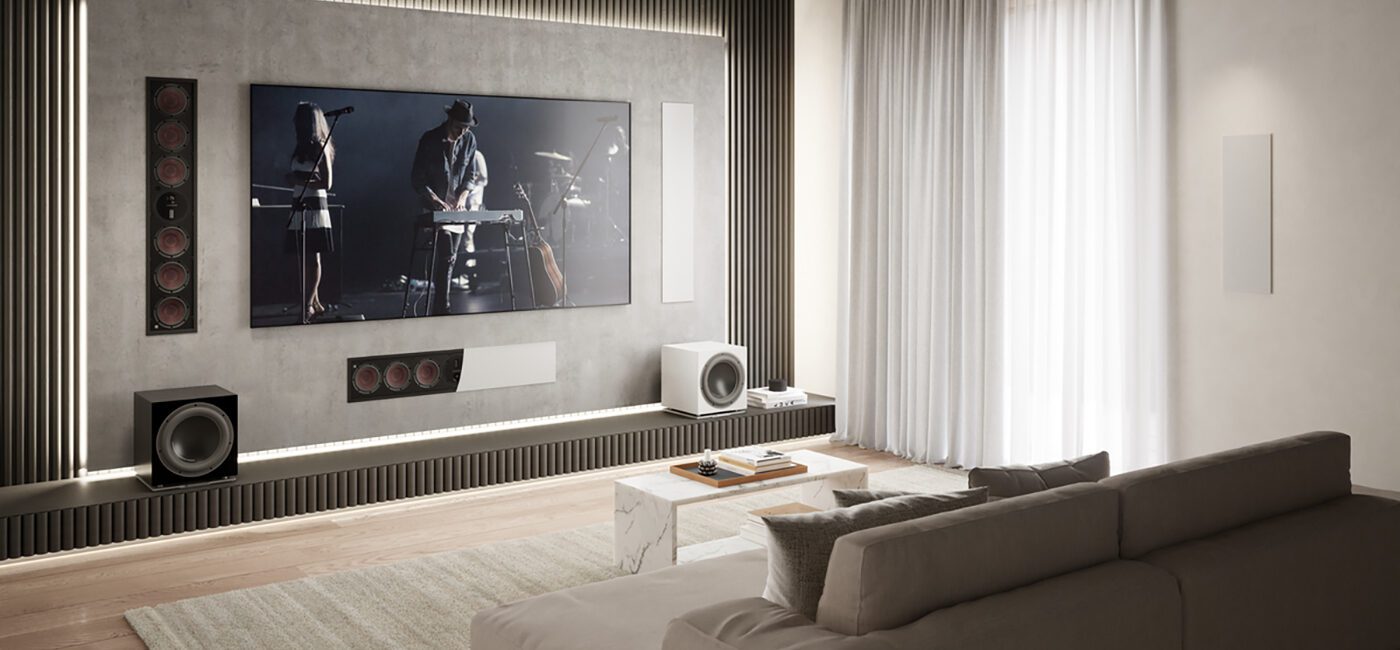 DALI is the second highest volume cabinet speaker manufacturer on our planet. It's a stunning fact to those unaware of the brand but comes as no surprise to those who immediately recognized its potential when it was recently introduced to North America by Lenbrook, owners of NAD and Bluesound. DALI's audiophile performance is undeniable but their innovative, versatile technologies set them apart from the pack. They at once enhance audio performance while providing greater system reliability, facilitating the job of the installer, and improve the overall experience for the end user.
This powerful combination of performance and functionality contributes to DALI becoming one of the fastest growing brands in North America so if you initially missed the boat, it's time to get informed and get on board. 
The Danish Approach
DALI is an acronym that stands for Danish Audiophile Loudspeaker Industries. Denmark has a particularly ground-breaking history with audio development, having created the world's first electro-dynamic loudspeaker, the traditional driver still used in most speakers, phones, and TVs. The Danish sound is a precise balance between the pronounced bass of North American speakers and high frequency heavy British speakers, and retailers around the world often place a Danish flag upon DALI speakers to convey their heritage and sonic signature.
High standards are expected from a company with "audiophile" embedded in their name, and DALI undeniably delivers on the performance expectations. Their fit and finish and progressive technology are as exceptional as their acoustic capability and have contributed equally to making DALI globally renown.
Fine tune the procedure, not the product
Such esteemed qualities are not easily attained. DALI has a die-hard dedication to procedure perfection, encompassing every minute step of manufacturing through to final quality control evaluation. Every speaker is subjected to intense performance and finish scrutiny before receiving sign off from the specific individual who built and tested them, so any issue can be accurately tracked back and appropriately corrected.All encompassing high standards are Danish characteristics that undoubtedly factored into Lego and Maersk becoming dominant leaders in their respective fields as well.
Technology that benefits all
It's DALI's innovative, versatile technologies that are nothing short of audiophile-grade. They not only enhance audio performance but provide greater system reliability, facilitate the job of the installer, and improve the experience for the end user.
The silence is just as important as the sound
Everything starts with DALI's Low Loss philosophy that encompasses all components and design aspects to eliminate mechanical and acoustic distortion. This allows substantially better intelligibility and dynamics at ambient listening levels, which studies show are both the most used and harshly critiqued. End users get the performance they demand for their most common listening requirements, and installers don't have to worry about applying equalization that may negatively affect higher listening levels.
Ambient listening levels might be the most common application but inevitably everyone will test their system limits and crank it up. Distortion at high volume is a recipe for speaker disaster, and this is where DALI's Soft Magnetic Compound shines. SMC is a patented material boasting remarkably high magnetic conductivity and virtually nonexistent electrical conductivity, so it radically reduces the distortion associated with traditional iron-based driver systems used in almost every other speaker. SMC also doesn't conduct heat as iron-based magnets do, and the intensified heat and augmented distortion associated with high volume listening are primary causes of speaker damage. DALI speakers maintain optimum operating temperatures at high listening levels while eliminating distortion. Clients can enjoy party volume levels as purely and clearly as lower levels. Installers can confidently rely on DALI's robustness, longevity, consistency, and most importantly never need worry about a service call.
Working with the amp, not against it
Volume levels pose the most common challenges but certainly aren't the only challenges installers face. Many competitive speakers have nonlinear and low impedances that are demanding of amplifiers and result in amplifier or speaker failures and malfunctions. DALI technology comes to the rescue again as premium quality, patented driver and crossover components deliver a steady, linear impedance.  Installers appreciate this amplifier agnostic quality of DALI speakers because they know DALI can be paired fearlessly with virtually any amplifier brand and still be bulletproof.
Imperfect placement but optimum performance 
Challenges for the installer – and designer – also come from outside the audio industry.  Positioning of lighting and HVAC systems often take priority over speaker placement, but that doesn't mean the client is willing to accept that as an excuse for mediocre performance. Multiple features in both CI and traditional speakers like slightly angled woofers, tweeters positioned so they cover as little of the woofer as possible, the hybrid soft dome and ribbon combination module, and proprietary wood fiber cones optimize off axis response. Even if the installer is faced with inopportune speaker placement options, the listening area is still thoroughly energized so the customer enjoys high quality sound everywhere in the listening area.
DALI

 

is not here to take part. DALI is here to take over.
The vast DALI portfolio provides innovative solutions and premium collections built to exacting Danish standards, all incorporating DALI patented technology to assure bulletproof reliability and peak performance. Installers can overcome any challenge and cover any client requirement, to any performance level desired. DALI might be somewhat new to the North American market but in true Danish heritage and Viking style, DALI is not here to take part. DALI is here to take over. DALI will become the brand sought after by installers and end users alike.